1. "Push your cuticles back daily using a flannel in the shower" says Lucy Tobin in
Ausperity
(a stylish and entertaining guide to the secrets of a prosperous life on an austerity budget), occasionally rubbing in your hair conditioner to soften and nourish your cuticles and save on manicures." If you've got some conditioner you don't like, or doesn't suit your hair, by the way, you can always use it as fabric conditioner.
2.
Dry Shampoo helps to refresh dull and lifeless hair between washes with no water required. Buy one suitable for your hair colour - brunettes will love Cocoa Brownie dry shampoo from Superdrug - and this will disguise roots til your next hair appointment. Cocoa Brownie is quick and easy to use and has a sweet and floral fragrance as well as helping my DIY hair dye last a little longer by (temporarily) covering up greys. Lucy Tobin also recommends colour-depositing shampoos and conditioners used on a weekly basis to keep hair colour stronger for longer.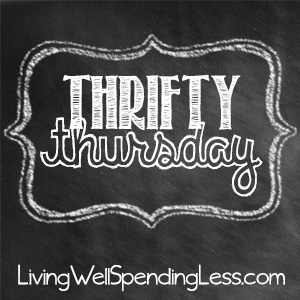 3. Jenny Hullah at Wills and Parker Hair Salon says "Gloss colours are generally less expensive than permanent hair colours and give hair loads more shine and condition and are fine to use if u only need to cover a small amount of grey or non at all.
In the salon you would save £15 having gloss rather than permanent. Fringe trims are free in our salon also, so put away your kitchen scissors!"
4. Fancy a
spa break
but don't have the money or time? Create your own home spa experience by using top notch products from the leading spas. SENSPA, the multi award winning natural spa in the UK's New Forest has just brought out a body therapy range to "leave your body glowing, your mind renewed and your soul soothed". Stocked exclusively by
Waitrose
, SENSPA's products combine a fusion of Eastern and Western extracts and reflect their philosophy of keeping things simple.
The nourishing body wash I tried, for example, contains the well-known "miracle oil" Argan oil, baobab and hibiscus extracts, as well as cedarwood, jasmine and ylang ylang essential oils, but, like all the other SENSPA products, it is free from parabans, petrochemicals, suplhates and animal ingredients. What I particularly like about it is the scent it leaves on your skin - sort of comforting and earthy, reminding me of forests - which, like the product packaging, would appeal to both men and women, so you can share the treat with your other half!
To make this product do double-duty, instead of buying an additional body scrub, Lucy Tobin recommends using "a pair of body exfoliating gloves with your normal shower gel, to get baby-soft skin".
5. We've all heard the tip about cutting the bottoms of cleansers, moisturisers etc as there will always be up to a week's worth still left in, but what to do once the product is cut open?
Jenny
's got the answer: "You can put it in a pot with a lid or wrap clingfilm over it to stop your product drying out."
6. Acne is the bane of many teenagers' lives, but often skin problems continue into adulthood. It's easy to spend a fortune on cleansers, toners, oil-free moisturisers, spot treatments and so on, and I've often found myself moving from range to range, still seeking the perfect product for my skin, trying to get it clearer, smoother and healthier. Sometimes, I find that a facial wash, for example, works for a month or two, and then doesn't seem to have an effect any more.
There is an argument that problem skin needs to be treated from within, not just on the surface.
Help:Clear Skin
is a milk protein supplement powder to help clear blemishes and maintain a healthy complexion. One of the best things about it, apart from its results, is that the treatment can be taken so easily. Suitable for vegetarians, diabetics and lactose-intolerant people, it is also available in a version specially designed for men.
Add one sachet to at least 350ml of any drink (as long as it isn't fizzy), or food - hot or cold. Most people notice an improvement by four weeks, some may need to take it for up to six weeks. I, needless to say, added mine to a big cup of coffee - how many skin treatments fit in so nicely with a caffeine habit?!
7. Perhaps most importantly, keep your beauty regime simple. An easy, straightforward routine is not only cheaper, but as Lucy Tobin says, "you are more likely to stick to it." Pick products that will do double-duty - an unscented balm is an excellent multi-tasker - and have "as few ingredients as possible - sometimes less is more."