Just as music can lift your spirits (All Over the World by ELO) or plunge you into darkness (A Letter to Elise by The Cure), so can books change your mood. And while I have a playlist for various occasions, such as the gym, housework, and dancing in the kitchen, I also have a tried-and-tested shelf of books which bring me comfort and joy.
These books are like old friends: familiar, but always with something new to tell you, something to spark off an idea or give a different perspective on things. I guess they would be my desert island books - I wonder if any of them are part of your reading collection too?
Pretty Nostalgic Home: Happy Days from Vintage Ways
by S Legg and N Burnett.
States that "Homekeeping is a worthy job".
Asks us to consider "What is real need?"
Focuses on life's simple pleasures.
The Lord of the Rings
Trilogy by J R R Tolkein.
Epic quest in which you can completely lose yourself. Escapist fantasy, yes, but there is so much attention to detail it seems quite plausible. I love the different languages Tolkein creates.
Making It: Radical Home Ec for a Post-Consumer World
by K Coyne and E Knutzen.
Very practical book about making oil lamps, soap, solar cookers etc, which gives me hope that humanity could survive, come the revolution. Makes me want to learn a whole new raft of skills.
Especially like the fact that it is equally applicable to rural and urban living and doesn't send you on a guilt trip.
Churchill: The Struggle for Survival 1945-60
by Lord Moran.
The diary of Churchill's personal doctor, friend and confidant, Lord Moran, gives us an unprecedented insight into Churchill himself, an individual of contrast and contradictions, and shows us what went on behind the scenes of his political life. I find it fascinating as a record of the war years, but also as an inspiring tribute to a fellow sufferer of depression.
The Prophet
by K Gibran.

This was all the rage in the 60s, which is perhaps why my dad read passages to the King and me before we got married:
"And stand together yet not too near together:
For the pillars of the temple stand apart
And the oak tree and the cypress grow not in each other's shadow".
These and many other of Gibran's haunting words of wisdom have stuck with me over the last 13 years and brought me comfort.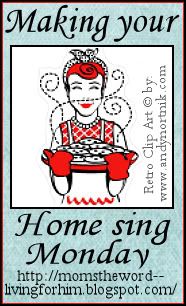 What would you add to this list?