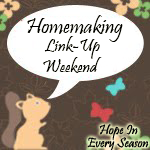 To celebrate the King's recent Significant Birthday, we went back to
Lancaster
for a short, child-free break this half term. It's a city that we'll always be fond of; it's where we were students, where we fell in love, and where we got married. Much has changed since we graduated in 1997. For one thing, I no longer wear white eyeshadow, black Cleopatra-style eyeliner, blue lipstick and denim platforms.
Good times.
And although parts of Lancaster - especially the campus - are hardly recognisable, our favourite haunts -
The Dukes
,
The Whale Tail
, The Sultan, and, erm,
Wilkinsons
- remain.
New to the good times list is
Sun Street Studios
, modernised self-catering apartments that didn't exist when we were students, but were just what we needed for a short, good-value break in the city centre. What's more they overlooked the place we were had our first date and, a year later, our wedding reception!
Here are some what-to-pack tips if you're new to self-catering apartments.
1. Coconut Water Haircare
Coconut water is the latest fashionable drink for its hydrating properties and now
Superdrug
has captured this in a new haircare trio which promises hydration without leaving residue. I took their shampoo from this new range with me on holiday as it's suitable for all hair types, meaning that both the King and I could use it.
Coconut is the scent of summer, evocative of tropical islands and heady cocktails. But coconut isn't just a great taste and fragrance, it's also one of nature's most hydrating ingredients.The result was lovely, shiny, smooth-feeling hair, and the fragrance is fine for both men and women. Toiletries were provided at the apartment but they were nothing to write home about so I used the shampoo as a shower gel as well, bringing a real scent of summer to the Lancastrian air.